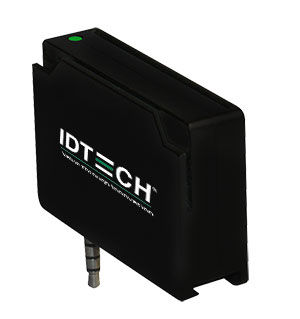 ID Tech UniPay Mobile Mag Rdr. Extended Catalog Parts
UniPay is the latest addition to the audio jack family of mobile card readers. UniPay incorporates contact chip, smart card reading, with proven and reliable magnetic stripe decoding which results in a compact mobile reader. Its small form factor and audio jack interface is ideal for mobile applications where either magnetic stripe and/or smart card reading are required. UniPay is EMV Level 1 approved and uses DUKPT Key management and TDES/AES encryption to ensure magnetic stripe and smart card transactions are encrypted and transmitted securely to the host device.
Go back to ID Tech Product List
Additional parts for the ID Tech UniPay Mobile Mag Rdr..