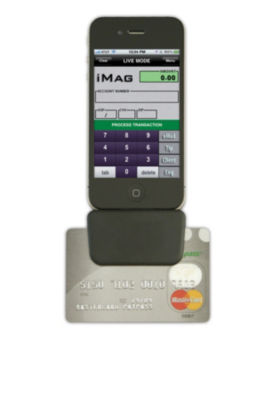 ID Tech iMag Mobile Mag Rdrs. Extended Catalog Parts
The iMag Pro mobile reader is a PCI compliant, encrypted magnetic stripe reader for the iPhone 3G and iPhone 3GS, the iPhone 4, or the iPod Touch. The iMag Pro reads up to 3 tracks of information with a single swipe in either direction, providing superior reading performance for your mobile device. The iMag Pro II is available for iPhone 5, iPad 4, and iPad Mini. A merchant account is required to accept credit card transactions.
Go back to ID Tech Product List
Additional parts for the ID Tech iMag Mobile Mag Rdrs..