Looking for a Better Way to Track your Inventory? Zebra is here to help!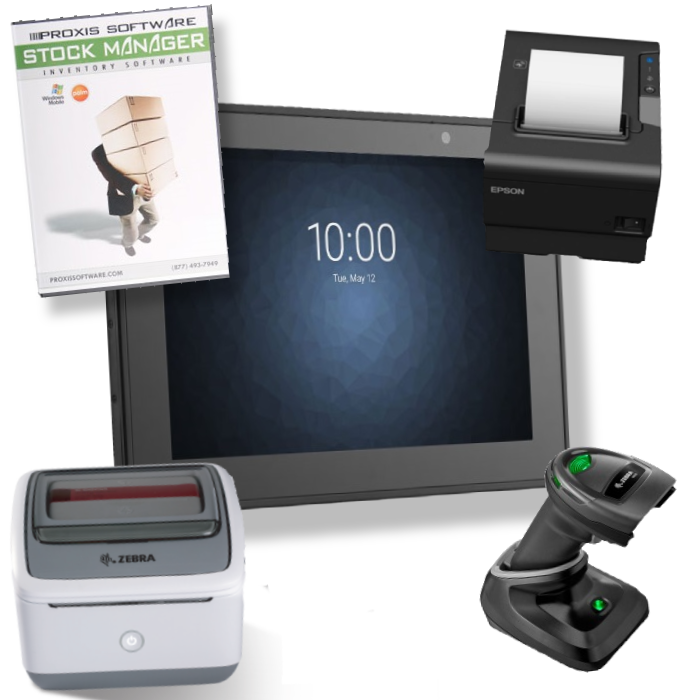 Combining our
time-tested Proxis Stock Manager software
and the reliability of premium Zebra hardware, this ready-to-go stock management bundle will help your operation organize, track, and report inventory levels. All this will lead to increased employee productivity — saving you time and money! Zebra's powerful cloud-based label printing software, included free with the ZSB, will allow you to create and print labels on the fly from anywhere using their intuitive drag and drop creation software or vast library of pre-built templates.


This kit comes with:
One License of Proxis Stock Manager Software
10" Zebra ET51 Rugged Tablet with Windows 10
Zebra DS2278 Bluetooth Barcode Scanner
Zebra 4" ZSB Label Printer
One Cartridge (800 labels) of 1.25" x 1.25" multipurpose labels (Other sizes available. Please call for more info)
Looking for something less expensive? We can customize a package that fits YOUR price range
Let's Get Started!
Please fill out this info so we can learn more about YOUR business & get you the equipment that fits YOUR needs