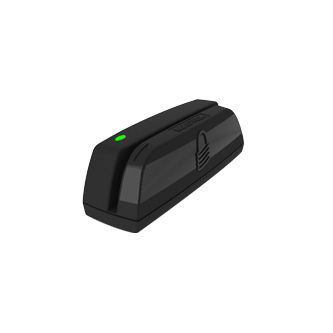 MagTek Dynamag Extended Catalog Parts
The Dynamag Secure Card Reader Authenticator (SCRA) is MagneSafe secured and offers a reliable and convenient swipe path with complete security features for peace of mind. Specifically designed to meet PCI DSS requirements to secure cardholder data, the Dynamag is bi-directional, USB powered, and employs Triple DES encryption.The Dynamag enables retailers to "future proof" their POS applications with support for both today's traditional applications and tomorrow's advanced security requirements. The Dynamag has advanced security features including card authentication, data encryption, and device/host authentication.
Items in our extended catalog are generally special order and may not be available for immediate shipment. If this is the case, a member of our team will reach out to you with an estimated time of delivery.
Go back to Touch Dynamic Product List
Additional parts for the MagTek Dynamag.