Complete POS systems come with 1 year warranty and POSGuys lifetime hardware support.
Point of Sale
101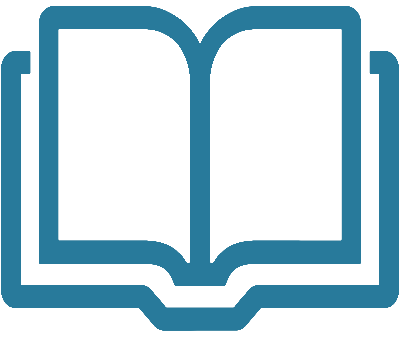 Setting up a new Point-Of-Sale or inventory system and not sure where to start? These free educational guides will get you started.
Guides for Choosing POS Hardware
Inventory & Asset Tracking Guides
Pre-Built System Kits
Latest From The POSGuys Blog
Point of Sale Essentials
POSGuys Customer Reviews
Barcode Scanner Categories
Barcode Scanners are broken down into four separate sections for specific needs. Retail Barcode Scanners cover the handheld and cordless scanners best suited for retail environments. Presentation Scanners are more aggressive and designed for higher volume retail or grocery environments. Industrial Barcode Scanners feature heavy-duty designs ideal for rough or hazardous locations. Point of Care Barcode Scanners are designed to withstand cleaning and sanitization needed in the healthcare environment while at the same time improving accuracy and patient care.
Retail POS Systems
Preferred Retail System
A complete restaurant POS System including hardware and software. From: $2,299
Shop Now
Subscription Retail System
A complete restaurant POS System including hardware and software. Coming Soon
Restaurant POS Systems
Preferred Restaurant System
A complete restaurant POS System including hardware and software. From: $2,899.00
Shop Now
Subscription Restaurant System
A complete restaurant POS System including hardware and software. Coming Soon
Top Selling POS Hardware
POSGuys Advantage
Friendly Expert Advice
Searching for a complete POS system?
Need a receipt printer or barcode scanners?
Found a lower price?
Have a large order?
Call our friendly, knowledgeable sales staff at 800-903-6571. They are ready to answer your questions. When it comes to barcode scanners and POS equipment, we are the experts!
Free Tech Support
POSGuys.com employs a full staff of expertly trained phone support technicians. From basic installation of a barcode scanner to networking multiple POS Systems, they are ready, willing, and able to find you a solution.
Live support available Monday through Friday.
Extended on-call hours also available per incident.
POSGuys.com provides lifetime support for many of our products including barcode scanners!
Concerned you are outside support with your barcode scanners or POS equipment? Give us a call and we will do our best to solve the problem. 800-903-6571
Same Day Shipping
Most orders placed before 3PM PST (6PM EST) M-F will be shipped that same day for free. Some restrictions may apply see
shipping policies
for more information.
We Support What We Sell
POSGuys.com delivers the best service, support and knowledge in the industry. Let our expertly trained staff help you in creating a solution that saves you time and money at your business. From retail sales operations to advanced warehouse inventory management, we have the skills and experience to find exactly what you need.
We offer barcode scanners from industry leaders including Zebra, Symbol, Datalogic, POS-X, and Honeywell. Regardless of your data capture needs, these manufacturers have a barcode scanner built for you. Our barcode scanner offering is split into three major categories: Retail Barcode Scanners, Omnidirectional Barcode Scanners, and Industrial Barcode Scanners.
For the most part, a retail barcode scanner is going to work in 95% of applications, a smart choice for easy scanning of low to even high volume retail businesses. Our omni directional barcode scanners are fast and aggressive, fantastic for grocery, high volume retail, or even manufacturing. Industrial barcode scanners offer advanced durability, able to handle extreme temperatures and abuse that occurs in heavy industrial, shipping, or field service environments.
We leverage our expertise in the point of sale industry in each POS system. Each part has been hand selected to ensure compatibility with the included POS software and provide tremendous ease of use. From broad retail or restaurant POS systems, to purpose-built salon or Dispensary each includes the barcode scanner, receipt printer, and pos software ideal for its application.
From our years of experience and expertise, POSGuys.com has consolidated the leading point of sale hardware and software solutions right here. We've even done the leg work, testing and rating POS hardware and barcode scanners to make the research easy for our customers.
For our latest promos sign up for our newsletter below or follow us on Google+
Barcode Scanner Info