Know You're Making the Right Investment: 10 Questions To Ask When Buying Mobile Devices
Is the tablet and other equipment you're considering durable enough to handle the unique needs of your operation? This free whitepaper breaks down the questions you need to ask so you can make an informed choice.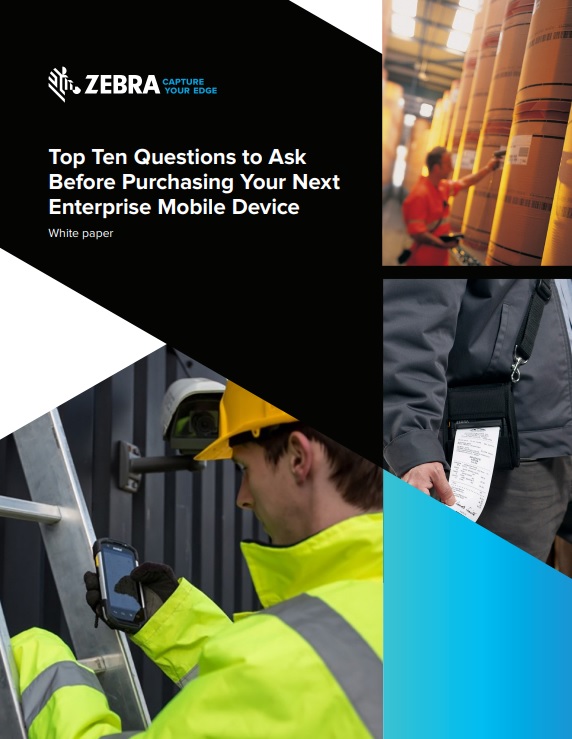 How Tablets Can Save your Manufacturing Operation Money
Manufacturers have faced a series of major challenges over the past few years, ranging from supply chain disruptions and labor shortages to inflation and rising costs. But it's been particularly painful for smaller manufacturers who don't always have the financial and people resources to more easily withstand and manage these difficulties.
However, if you're running a smaller production operation, you don't have to suffer through the negative impact of these challenges or remain in a reactive mode. You can get ahead of changing business conditions by making some smart and affordable moves to manage your supply chain more efficiently and get more out of your existing labor at lower cost.
One effective way to do this is by rethinking some of the technology you might be using to mobilize, digitize and help automate your workflows. Traditionally, most manufacturers have relied on industrial handheld computers and barcode scanners to run their mobile business apps, capture inventory data, coordinate mobile workflows, and communicate with between workers.
These devices certainly have their place in many operations, but many manufacturers have started switching to tablets as their new mobile computing and data capture platform. Doing this enables a number of crucial improvements to their workflow labor efficiency as well as their inventory management and supply chain management.
At POSGuys, we've seen this first-hand as we've worked with our manufacturing customers to deploy tablet solutions in their operations, and here are some of the key reasons why tablets are proving to be a major improvement: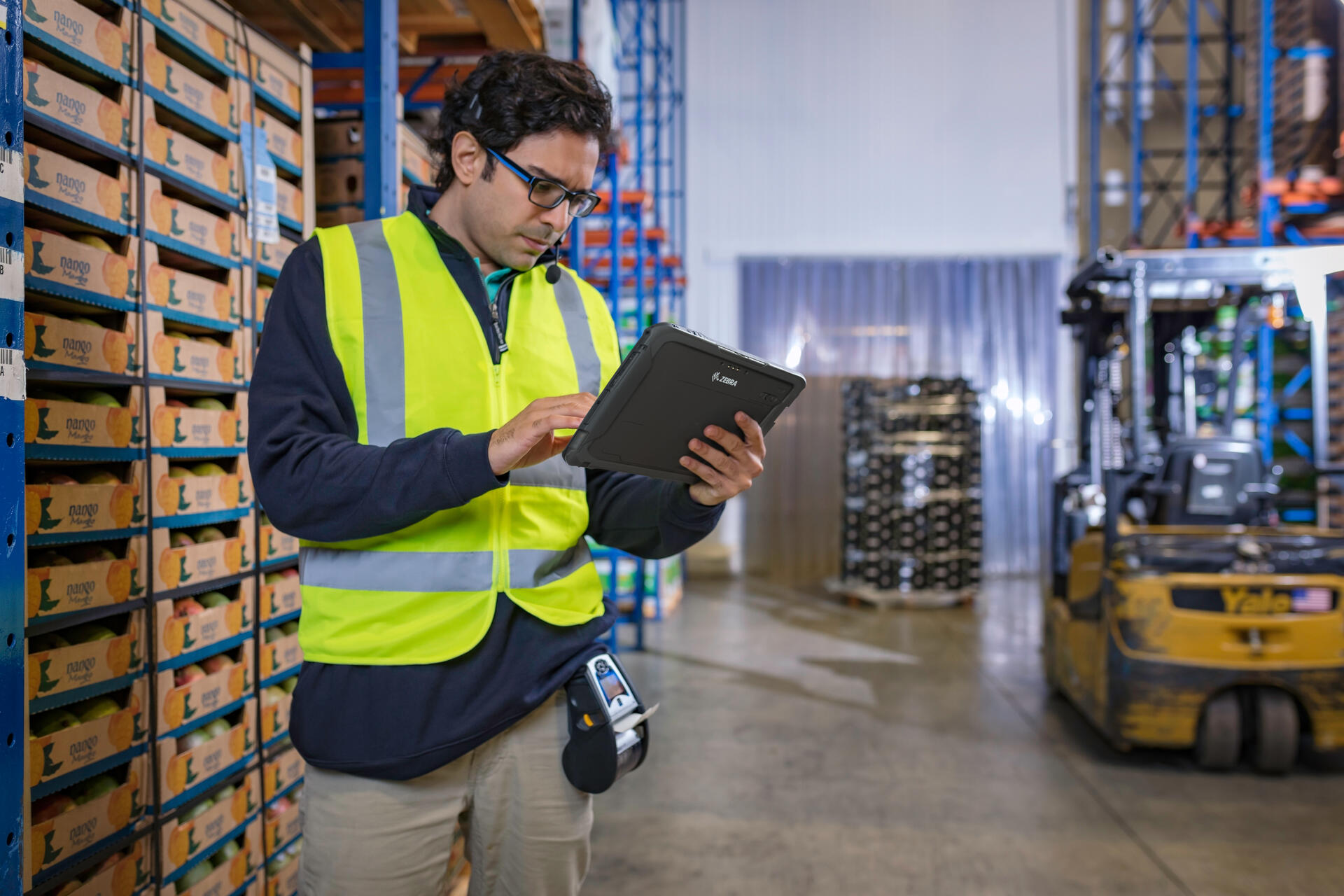 1. Reduced Hardware Needs
Traditionally, in manufacturing operations such as the warehouse or the plant floor, companies have used a number of different devices for mobile and office workflows and communications, including industrial handheld mobile computers, barcode scanners, laptops, desktop PCs, PBX phones, and walkie-talkies. But tablets can potentially replace all of these devices with a single piece of hardware that can be used across your entire operations.
As a good example, Zebra has a new tablet platform called the ET4x Series, which can perform all of these tasks:
Run resource-intensive business apps with octa-core processors
Emulate terminal apps with improved touch screen interfaces
Scan 1D/2D barcodes and capture document images
Deliver voice and data with high-speed Wi-Fi 6 and 5G connectivity
Provide secure texting, photos, and video
By combining a Zebra ET4x tablet with Zebra's all-in-one WorkforceConnect software, you get all of this functionality in a single device that can be used for mobile computing, scanning and communications in the warehouse, on the plant floor, and in the office.
In addition to reducing overall hardware needs, this single-device approach also makes it much faster, easier, and less cumbersome for workers to complete the tasks they need to get done and communicate in real time. Instead of juggling multiple devices or dealing with slower, less efficient, and more limited devices, they can get more done in less time by using a single platform with the latest specs, connectivity, and touchscreen simplicity to streamline virtually any workflow.
Additionally, with Zebra's All-Touch Terminal emulation, you can easily convert your terminal emulation apps to sleek and modern Android touch apps that run on your tablet and help you simplify tasks as well as boost productivity and efficiency. Zebra's wizards walk you through the whole process of migrating and customizing all of your apps in minutes, without no coding or back-end infrastructure updates required.
2. Major Technology Cost Savings
Since you can use tablets to replace multiple devices and peripherals, you can procure, carry, maintain, and support fewer devices, which means you can significantly lower your technology costs. Additionally, with the rugged durability of enterprise-class tablets, which are built for heavier industries such as manufacturing, you can save on your long-term technology servicing, repair, and replacements.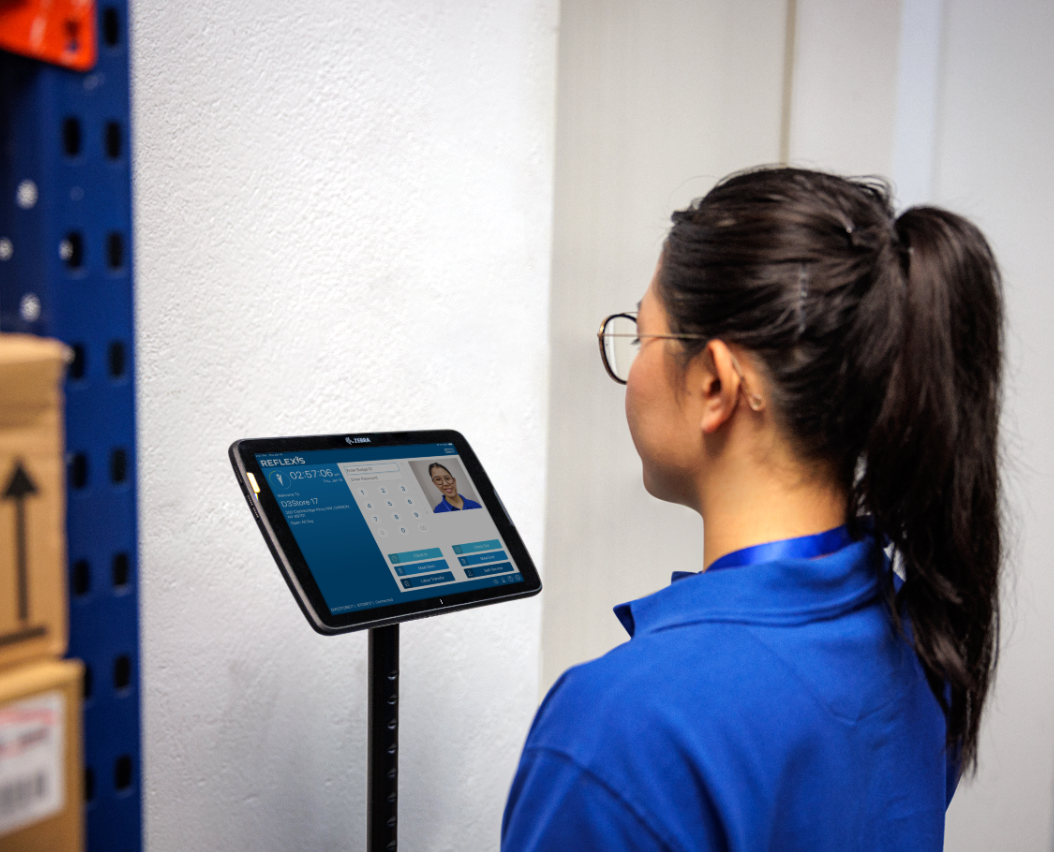 When we think of tablets, we often think of consumer-grade devices like Android tablets or iPads that we might use at home. But tablets such as Zebra's ET4x Series are built with shatter and scratch-resistant Corning Gorilla Glass; military-grade concrete drop specs; IP65 sealing against dust, dirt, and liquids; resistance to vibration and extreme temperatures; and an optional rugged boot for added protection.
This means you can use a surprisingly lightweight and easy-to-carry tablet in the most rugged environments without sacrificing anything in the way of cost-saving durability.
In fact, studies have shown that rugged tablets cost roughly 50% less over a five-year period compared to consumer-grade tablets, and they enable 2.5 times more productivity with 2.5 times lower IT support costs. They don't need to be replaced anywhere nearly as often, where consumer-grade devices often need to be replaced every 18 months due to damage and wear.
Ultimately, next-generation devices such as ET4x tablets are the ideal alternative to consumer-grade device, especially for budget-conscious companies.
3. Better Information Visibility
One of the biggest efficiency advantages of using tablets is that they have larger screens than handheld industrial computers or touch mobile computers, so you can fit more information onto each screen and render it in a larger, easier-to-read size.
This means your workers and managers can see more information and data at a glance, and it's particularly great for dashboards or for mobile inventory management and production control apps where you need to see complex information or a large volume of data more easily and conveniently. Depending on which form factor and screen size is best for your workflows, tablets are a great option to consider.
4. Process Step Reduction
A further benefit of larger tablet screen sizes is that they can also help you reduce process steps. By being able to fit more information and data onto each screen with your mobile apps, you can reduce the number of screens a user is required to access and move through in order to complete tasks. There's also more room for buttons, tabs, or other elements of your mobile app screens, so information can be laid out and presented in a more intuitive and efficient way.
5. Built-In High-Performance Barcode Capture
Enterprise-grade tablets are also great for eliminating the need for peripheral barcode scanning devices and ensuring you can capture 1D/2D barcodes and other data as quickly and reliably as possible. With a tablet that includes a built-in scanning engine, you don't need a separate barcode scanner, and you get far better performance and results than trying to use a consumer-grade tablet or smartphone camera. You can scan barcodes faster and more reliably, and you can capture them on the first try, which saves significant long-term labor in any scanning-intensive workflow.
With Zebra ET4x tablets, you get a choice of scanning engines built right into your device, to match the type of scanning and ranges you need. You also get access to multi-code capture of up to 100 barcodes with a single scan, and the ability to capture and crop document images and even detect the presence of a signature to ensure forms were signed. The more you can automate data or document capture and minimize the need to scan or manually re-enter data, the you'll save labor, so these features can be a great boost to overall workforce efficiency and cost reduction.
6. Multi-Shift Battery Power
Historically, one limitation of tablets was their limited battery life, but there have been huge leaps forward in battery technology over the past 10 years, and now you can use a tablet for multiple shifts, even when running the most resource-intensive apps or scanning thousands of barcodes.
Part of this is due to innovations in rechargeable Lithium-ion polymer batteries, which are available with up to 7600 mAh of power. But enterprise-grade tablets such as Zebra's entire portfolio are also available with optional hot-swappable secondary batteries, which are used with an expansion back accessory. If you're running low on power and need to keep working, you just swap out your tablet's battery for the secondary battery, without having to power off your device or disrupt your apps or workflows in any way.
With longer battery life across multiple-shifts, you can keep your workers focused on the task at hand and not having to wait for devices to recharge or look for devices with available power. And all those minutes you save from avoiding those disruptions adds up to significant labor savings over the long term.
Zebra also provides expanded and new battery statistics that make it easy to spot and discard unhealthy batteries that no longer hold a full charge, eliminating the impact of dead batteries on worker productivity.
Assessing Tablets for Your Manufacturing Operations
We've touched on some of the biggest reasons why tablets are rapidly becoming a popular choice for mobile computing and data capture in manufacturing operations. But the full potential of tablets depends in part on your processes and how you can use them to your advantage.
To learn more about tablets for manufacturing plants and warehouses, and to determine if they're a good fit for your needs and budget, connect with our technology experts for a free consultation. We're ready to help.
Explore our Rugged Tablet Options
Industry Experts
We've been in the industry for over 20 years.
Lifetime Hardware Support
Never worry about long downtimes.
Sales with Integrity
We put people over profit. No tricks. No hidden fees.