Symbol LS2208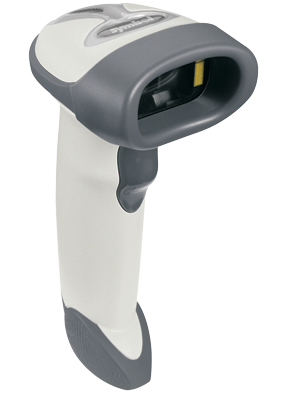 The Symbol LS2208 is one of the longest running and best selling barcode scanners on the market, and for good reason. This scanner provides the precise laser scanning you need in any fast-paced retail environment. Seen in 7-11's, Radio Shacks, and countless other retail businesses, this is generally the first thing that comes to mind when someone mentions barcode scanners.

A laser scanner, the LS2208 sports an 18 inch depth of field for standard retail barcodes. The LS2208 reads barcodes at up to 100 times per second, ensuring fast, error-free reads every time. For hands-free scanning, an autosense stand is available, making the LS2208 a great two-in-one product.

The lightweight and durable design of the LS2208 ensures success in retail, light warehouse, and even some rougher environments. Drops of five-feet to concrete won't slow the LS2208, surviving the accidental drop from counters or shelves. Each LS2208 comes with a 5-year warranty and lifetime scan engine warranty, providing the protection you need.


Suggested Models
LS2208 Scanner Kit, Black with Scanner, Stand and USB Cable, USB Interface
$149.50
LS2208 Scanner Kit, Black with Scanner, and USB Cable, No Stand, USB Interface
$137.43
---
Comments & Questions