Is Shopify Right For Me?
There's Better Options.
Shopify may not be the ideal fit for QuickBooks POS users. Its design caters more towards online stores, lacking essential point-of-sale and inventory management features many retail locations require. Shopify's business model prioritizes maximizing profits while restricting hardware and payment processing choices.

Software Made For You.
We've chosen MicroBiz as our go-to software for Quickbooks POS customers after reviewing dozens of options. With MicroBiz, you can use your existing hardware and payment processor. Plus, you'll have access to easy inventory & customer database migration tools to get you going as quickly as possible.

Why work with us? Because when you call in, you're going to talk to a real person giving real advice based on your needs. We'll give you options and the information you need to make an informed decision. We're not a faceless corporation. We started as a small business and have remained true to our roots. Try getting that from a big-name software company.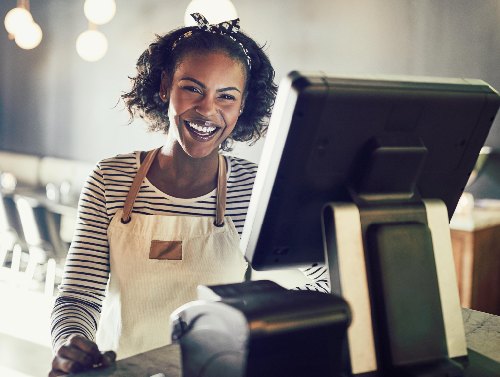 Features Made For You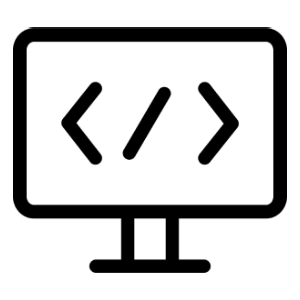 Easy Transition to Quickbooks
Microbiz offers easy tools and templates to help you transfer your inventory and customer database with ease.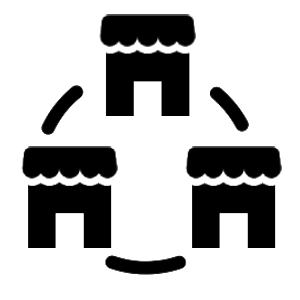 Flexible Hardware & Payment Processing
No need to buy new equipment. Microbiz works with most common POS hardware and you can use any payment processor.

No Contracts or Commitments
Microbiz doesn't lock you into a contract so you can quit at any time if you're not satisfied.

Robust Point of Sale
Scan items into the register using bar codes – or add items with one touch. Discount items, groups of items or entire transaction. Print or email receipts to customers. It's so intuitive that employees will be able to use the POS application with almost no training.

Enterprise Class Inventory Management
Real-time centralized view of inventory levels at all your stores from any register. Generate bar coded price tags and track replacement and average costs. Import new products and updates via CSV files. Create POs and receive vendor shipments with or without a PO.

Serial Tracking
Handle serialized inventory with ease. Attach serial numbers when receiving items to stock, selling items at the front register or prepping orders for deliveries or pick ups.

Matrix Products
Sell and manage matrix or configurable products with up to three attributes (color, size, other). Reusable attribute sets eliminate need to manual enter variants each time a product is created.

Credit Accounts/AR Statements
Process 'charge to account' transactions. Assign authorized users to a credit account, allowing purchases to be billed to a central account. Set credit limits, generate customer statements and collect AR payments.
Customer Management
Track customer activity across locations, issue and redeem credits/gift cards, view purchase history, and set customer-specific pricing. Special pricing can be based on discount off retail, mark-up over cost or targeted margin.

Delivery/Order Management
Take phone orders, schedule deliveries and manage in store pick ups and layaways. Sort orders by due date, status, employee and delivery, in store and ship.

Vendor Catalogs
Search vendor catalogs and 'pull' product records into your MicroBiz store with one click. Speeds the selling and ordering of new items by instantly populating the order with the item's name, SKU, UPC and other data.

Reporting & Analytics
MicroBiz comes with a variety of product, sales and customer reports, including a management dashboard displaying key metrics. All reports are customizable and can be exported to PDF and CSV files.

Service & Repair Ticket Management
Print quotes, estimates, invoices and claim tickets. Check-in customer owned items, enter detailed description of work, add parts and services and assign to an employee. Manage due dates and collect a deposit with ease.
Click Here to See A Full Feature Comparison
What Shopify Won't Say
Shopify may appear appealing at first glance with its attractive low monthly rate and integrated ecosystem of applications. But here's the insider secret: Shopify aims to accommodate QuickBooks POS users within software not originally tailored to their needs. . They're doing this while making it difficult and expensive to move to something else when those customers are no longer satisfied.
How are they doing this? Let's start with their monthly fee. Right now, they're offering a 50% discount on Shopify Pro for the first year of service. At around $52/month, that's not a bad deal. But give it one year, and that cost goes to $105/mo - a rate that's on the higher end for software with its set of features. Of course, you can move down to the $39/mo basic plan, but then you're losing access to features that a brick and mortar store might want.
Shopify's basic plan lacks key inventory management features you've come to expect with QuickBooks. Things like the average cost of inventory items, serialized products, kitted items, returns, inventory counts, and item transfers all require Shopify Pro.
If you're an e-commerce-based business, you might not need some of these features, but if you're a brick and mortar store, these are features you're probably expecting.
"But wait!" Shopify will say, "You can access all those features and more with our app marketplace." And you can - for an extra fee. They have add-ons for all the features they don't natively support, but now you're tacking on all these small $5/month and $10/month charges. Before you know it, you're spending more each month for a cobbled-together solution when you could've spent less on another software that had the features included in the first place.
And then there's credit card processing. With Shopify Pro - the plan they're giving you a discount on - you're getting 2.5% + 0¢ for in-person transactions with their Shopify Payments service. That's not a terrible rate by any means, but certainly not the most competitive in the market. But say you want to move down to their Basic plan. Now your rate is 2.7% + 0¢ for in-person sales - certainly not a very competitive rate when compared to independent payment providers. That's an extra $20 for every $10,000 you process. That adds up over a year.
And theoretically, you could use whatever payment processor you've been using if you have a really great rate negotiated with your processor, but Shopify is going to charge you an extra 1% on all credit card transitions if not using their Shopify Payments.
Finally, there's hardware. Shopify actually supports a decent selection of POS hardware. Things like printers and barcode scanners. But if you're only looking at the content they show QuickBooks customers, you wouldn't know it. Instead of letting you know that the hardware you already have probably works, they'd rather give you a discount on their special printers and tablets and let you buy those instead.
Put all this together, and you'll find that Shopify probably isn't the right solution for you. And even if the software fits your needs, Shopify as a company might not be the right partner for your business. And with something as critical as your POS system, do you really want to partner with someone who doesn't have your best interests in mind?
Here's where POSGuys is different. We're not some faceless mega corporation trying to extract as much money as possible. We're not funded by investors and venture capitalists driven by unsustainable profits. We started as a small business and specialize in working with small and medium sized retail businesses. Sure we're looking to make money too, but when you work with us you're working with a real person giving real advice based on what you actually need. Compare that Shopify or another huge software company where you're going to be just another upcharge opportunity filtered through a computer algorithm that suggests a cookie cutter software and hardware plan.
Ready to work with someone who cares?
Let us help you build a solution that meets your needs. Complete our contact form and a member of our team will reach out to you shortly.

We look forward to helping you!
"The professionalism, and dignity that I am treated with when placing an order, makes it easy for me to want to experience that over and over. Let's be real, I could go to Amazon, and do for a lot of things. However, these guys stand behind their word, and in my book that is worth supporting wholeheartedly. Keep up the good work!"
Sarah
PlasticPrinters.com