Quickbooks POS Migration Made Easy
Transitioning to new point of sale software can be daunting. We got you covered. After comparing dozens of options, we recommend MicroBiz for QuickBooks POS customers. MicroBiz offers a familiar user-interface, effortless inventory and customer database migration tools, and One-Time-Pay/Annual payment options. Plus, you can use your existing POS & payment hardware.
Why Work With Us?
Because when you call in, you're going to talk to a real person giving real advice based on your needs. We'll give you options and the information you need to make an informed decision. We're not a faceless corporation. We started as a small business and have remained true to our roots. Try getting that from a big-name software company.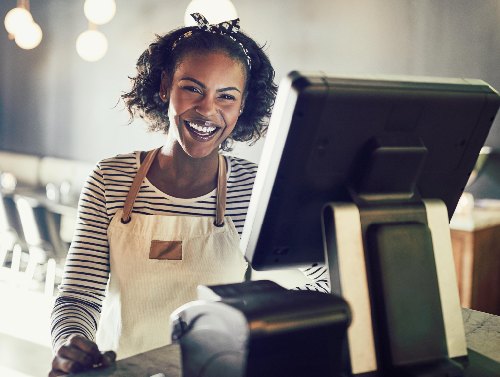 Features Made For You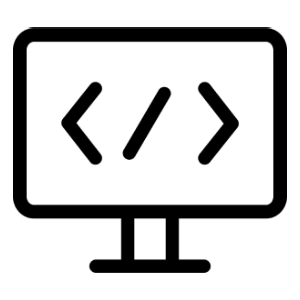 Easy Transition to Quickbooks
Microbiz offers easy tools and templates to help you transfer your inventory and customer database with ease.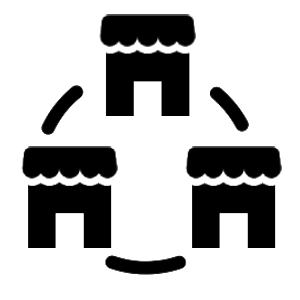 Flexible Hardware & Payment Processing
No need to buy new equipment. Microbiz works with most common POS hardware and you can use any payment processor.

No Contracts or Commitments
Microbiz doesn't lock you into a contract so you can quit at any time if you're not satisfied.

Robust Point of Sale
Scan items into the register using bar codes – or add items with one touch. Discount items, groups of items or entire transaction. Print or email receipts to customers. It's so intuitive that employees will be able to use the POS application with almost no training.

Enterprise Class Inventory Management
Real-time centralized view of inventory levels at all your stores from any register. Generate bar coded price tags and track replacement and average costs. Import new products and updates via CSV files. Create POs and receive vendor shipments with or without a PO.

Serial Tracking
Handle serialized inventory with ease. Attach serial numbers when receiving items to stock, selling items at the front register or prepping orders for deliveries or pick ups.

Matrix Products
Sell and manage matrix or configurable products with up to three attributes (color, size, other). Reusable attribute sets eliminate need to manual enter variants each time a product is created.

Credit Accounts/AR Statements
Process 'charge to account' transactions. Assign authorized users to a credit account, allowing purchases to be billed to a central account. Set credit limits, generate customer statements and collect AR payments.
Customer Management
Track customer activity across locations, issue and redeem credits/gift cards, view purchase history, and set customer-specific pricing. Special pricing can be based on discount off retail, mark-up over cost or targeted margin.

Delivery/Order Management
Take phone orders, schedule deliveries and manage in store pick ups and layaways. Sort orders by due date, status, employee and delivery, in store and ship.

Vendor Catalogs
Search vendor catalogs and 'pull' product records into your MicroBiz store with one click. Speeds the selling and ordering of new items by instantly populating the order with the item's name, SKU, UPC and other data.

Reporting & Analytics
MicroBiz comes with a variety of product, sales and customer reports, including a management dashboard displaying key metrics. All reports are customizable and can be exported to PDF and CSV files.

Service & Repair Ticket Management
Print quotes, estimates, invoices and claim tickets. Check-in customer owned items, enter detailed description of work, add parts and services and assign to an employee. Manage due dates and collect a deposit with ease.
Features
MicroBiz
Quickbooks
Shopify
Pricing

✓

✕

✓

Flexible Credit Card Processing

✓

✓

✓

†
One-Time Purchase

✓

✓

✕

Support
M-F 8am–7pm EST
24/7
24/7
POS Register
Customer Account & Loyalty Tracking

✓

✓

✓

♦
Layaway Orders

✓

✕

✕

Backorder Management

✓

✓

✕

Service & Work Order Tracking

✓

✕

✕

Commission Manager

✓

✕

✓

♦
Bundle Item Sales

✓

✕

✕

Analytics & Custom Report Builder

✓

✓

✓

Inventory
Physical Inventory App

✓

✕

✓

♦
Custon Re-Order Points

✓

✓

✕

Serial Number Tracking

✓

✕

✓

♦
Vendor Catalog

✓

✕

✕

Purchase Order Management

✓

✓

✓

Integrations
Quickbooks Online Integration

✓

✓

✓

Ecommerce

✓

♦

✓

♦

✓
♦ = Paid 3rd Party Application/Integration Required for Feature
† = Additional 1% Fee on All Credit Card Transactions Not Using Shopify Payments
Ready to work with someone who cares?
Please complete our contact form. A member of our team will reach out to you shortly.

We look forward to helping you!
"The professionalism, and dignity that I am treated with when placing an order, makes it easy for me to want to experience that over and over. Let's be real, I could go to Amazon, and do for a lot of things. However, these guys stand behind their word, and in my book that is worth supporting wholeheartedly. Keep up the good work!"
Sarah
PlasticPrinters.com