How to Make Barcodes and Which One You Should Use
Barcodes are all around us. But there's a lot of misconceptions about how they work. Let's break down what a barcode is, what different types of barcodes are used for, and which one is best for your business.
At its most basic - a barcode is a series of numbers and letters printed in a fancy font that cameras and lasers can read and send to a computer.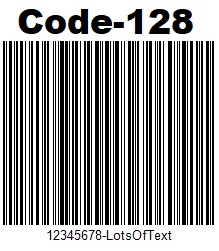 In the retail space, Code 128 barcodes are the most popular types of codes we see. They're used to label the consumer retail items found at grocery stores and supermarkets. These barcodes are commonly found at grocery stores and supermarkets. This code can store info on a product's weight, batch, serial number, and more!
UPC is another popular format for retail that you'll probably hear about. The difference between UPC and Code128 is that a UPC code is restricted to 8-12 digits per code. This means it can't store the same information Code 128 can.
If you're using barcodes to label products in a personally-run store, you can put whatever information you want in the barcode so long as that information can be read by your point of sale software. If you're making a product and want to sell it in major retailers, you'll need to take an extra step and buy a unique company and product code from an organization called the GS1. The GS1 will need to issue you a unique company and product code that will be used across all your products. Most major retailers require a GS1-issued code because it prevents products from having the same code - imagine how much trouble duplicates could cause if a retailer is trying to assign pricing to 3000 different items!
If you're in the shipping and logistics industry, Interleaved Two of Five - or ITF for short - is another popular type of code. Like Code 128, this barcode format can include the unique product code issued by GS1 but it is easier to print and scan on cardboard and other rough material.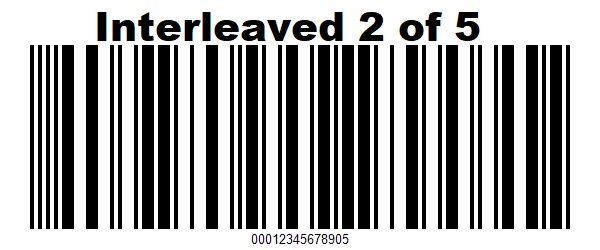 Do you need to store a LOT of information? Then consider using a QR Code. They're popular for website links, digital coupons, contactless ticketing. Just make sure you're POS or inventory software will support it first.
Ready to start making barcodes? We have a free generator that can be found below. This generator can create all of the codes we've talked about today - along with a host of other popular formats. We also sell professional label printing hardware and software for more advanced needs. Looking for some more personalized advice on where to go next? Give us a call or email and our team of engineers can point you in th right direction.
Need a Label Printer?
Our Label Printing guide gives you all the information you need to find the label printer that's right for you.
Industry Experts
We've been in the industry for over 20 years.
Lifetime Hardware Support
Never worry about long downtimes.
Sales with Integrity
We put people over profit. No tricks. No hidden fees.
Not sure where to start? We're a call or email away!